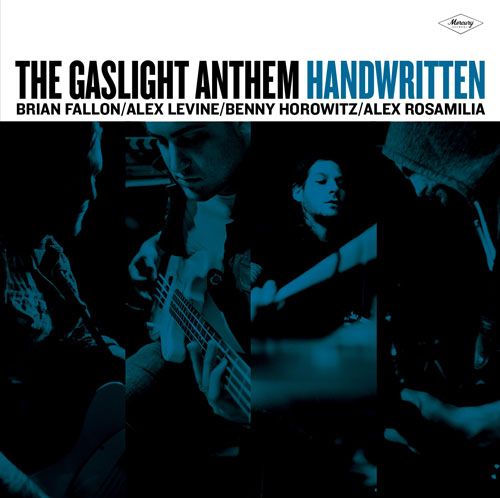 Esce oggi in Italia il nuovo album dei The Gaslight Anthem, il quartetto del New Jersey formato da Brian Fallon, Alex Levine, Benny Horowitz e Alex Rosamilia: Handwritten segna il loro debutto su Mercury Records.

Registrato a Nashville con il produttore Brendan O'Brien (Pearl Jam, Bruce Springsteen…) Handwritten è un disco pieno di canzoni di sincero, puro rock'n'roll, destinate a diventare degli anthem per i loro fan sparsi in tutto il mondo.

The Gaslight Anthem hanno venduto oltre 400.000 album in tutto il mondo dei precedenti acclamatissimi album The '59 Sound e American Slang.

The Gaslight Anthem hanno suonato il 4 giugno all'Arena Fiera di Rho (MI) come supporto ai Soundgarden, saranno nuovamente in Italia il 13 agosto a Villa Manin, Codroipo (UD) in compagnia dei Foo Fighters e torneranno a Milano il 6 Novembre prossimo per un concerto che si prospetta attesissimo.