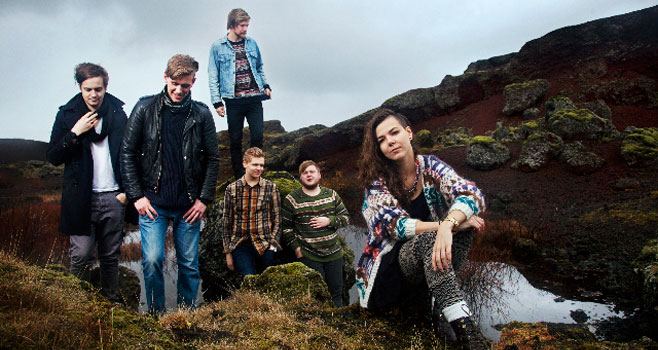 02.08.2012
Of Monsters And Men sono i nuovi artisti MTV PUSH
Scopri la band islandese che sta scalando le classifiche con "Little Talks"
Of Monsters And Men sono gli artisti MTV Push di Agosto!
La band alt-folk Of Monsters and Men arriva dall'Islanda, dove ha esordito nel 2010 vincendo un concorso annuale per nuovi gruppi. Nel 2011 il brano
"Little Talks"
ha raggiunto in patria la prima posizione della classifica e ora sono pronti a conquistare il mondo!
Questo talentuoso gruppo composto da sei musicisti è riuscito a piazzare l'
album di debutto "My Head Is an Animal"
in cima alla iTunes Alternative Chart e il video di
"Little Talks"
ha già superato i 3 milioni di views online!
"Little Talks"
sta rapidamente scalando la classifica dei brani più suonati dalle radio italiane ed è già nella top 10 dell'airplay chart europea.
Scopri Of Monsters And Men su MTV Push
Acquista su iTunes l'album "My Head Is An Animal"
Of Monsters and Men
Get More: <![CDATA[MTV IT]]>