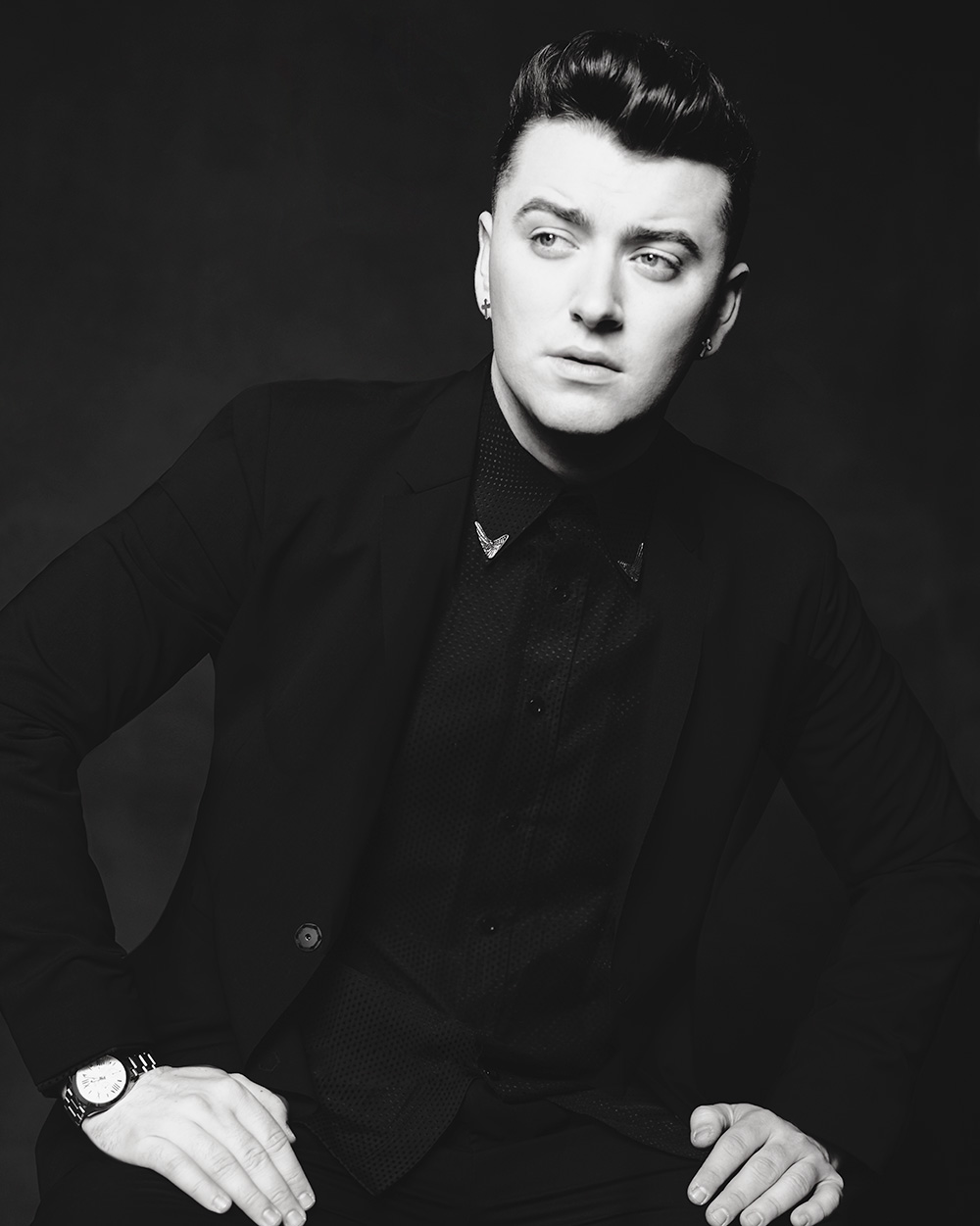 09.12.2014
Sam Smith: protagonista annunciato ai GRAMMY AWARDS 2015
RECORD ASSOLUTO con 6 nomination. lungo l'elenco degli artisti UNIVERSAL nominati ai Grammy
SAM SMITH

Protagonista annunciato ai

GRAMMY AWARDS 2015

RECORD ASSOLUTO con 6 nomination
È il primo artista maschile in 34 anni

e il primo artista maschile inglese ad ottenere una nomination in tutte le

4 principali categorie dei GRAMMY

dopo la pubblicazione di un disco di debutto
Lungo l'elenco degli artisti UNIVERSAL MUSIC

nominati per i premi 2015
Milano, 9 dicembre 2014. Sam Smith è il primo artista maschile in 34 anni – e il primo artista maschile inglese di sempre – ad ottenere tutte e 4 le principali nomination ai GRAMMY Awards® dopo la pubblicazione di un disco di debutto.
"In The Lonely Hour", infatti, si è portato a casa la nomination per ALBUM OF THE YEAR mentre il singolo "Stay With Me" è stato nominato come RECORD OF THE YEAR e SONG OF THE YEAR. Sam Smith ha ottenuto anche una nomination come BEST NEW ARTIST. Ma non solo, il cantautore inglese ha ottenuto altre 2 nomination per la categoria BEST POP VOCAL ALBUM ("In The Lonely Hour") e BEST POP SOLO PERFORMANCE ("Stay With Me").
Smith ha fatto la storia della classifica Americana con "In The Lonely Hour", album che ha venduto più copie nella prima settimana di pubblicazione di qualunque altro album di un artista inglese di debutto nei 23 anni della classifica SoundScan. L'album ha debuttato al #2 posto della Billboard ed è stato certificato Platino dalla RIAA. L'album contiene i due singoli con cui Sam si è imposto all'attenzione prima di Europa e poi Oltreoceano: "Stay With Me" (4 volte multiplatino in USA e Platino anche in Italia) e il nuovo singolo "I'm Not the Only One", Platino in USA e Oro in Italia.

Il 2014 che si era aperto con la vittoria del BRIT Critics' Choice award e del BBC Sound of 2014 come miglior artista maschile ed era proseguito con premi agli American Music Awards, Q Awards, Mobos ecc si chiude ora nel miglior modo migliore: i GRAMMY.
Sam Smith sarà in tour in America a partire da gennaio tra arene e teatri tra cui il Madison Square Garden di NEW YORK e ben due serate al The Forum di Los Angeles.
SAM SMITH guida il lungo elenco di artisti Universal che hanno ottenuto una o più nomination alla 57ma edizione dei GRAMMY Awards che si terranno il prossimo 8 febbraio allo STAPLES Center di Los Angeles. Tra questi troviamo Iggy Azalea, Beck, Eric Church, Drake e Jay Z con 4 nomination ciascuno, Byan Adams, Jhené Aiko, Rosanne Cash, Eminem, Rick Ross e Taylor Swift con 3 nomination.

In lizza per la categoria RECORD OF THE YEAR Iggy Azalea ("Fancy"), Sam Smith ("Stay With Me [Darkchild Version]") e Taylor Swift ("Shake It Off") mentre per BEST NEW ARTIST Universal è in lizza con 3 artisti: Iggy Azalea, Bastille e Sam Smith.

5 delle 6 nomination per il miglior Rap Album sono andate a Universal così come 4 delle 5 nomination per Best Dance/Electronic Album, Rap Performance, Rap/Sung Collaboration, Country Duo/Group Performance, Jazz Instrumental Album, Compilation Soundtrack e Score Soundtrack.

Tra gli artisti universal nominati troviamo anche Bastille, Coldplay, Jhené Aiko, U2, Hunter Hayes, Keith Urban, Childish Gambino, Eminem, A Great Big World, Chris Brown e Nicki Minaj,così come gli autori James Napier, Luke Laird e Shane McAnally.
http://samsmithworld.com/

https://www.facebook.com/samsmithworld

https://twitter.com/samsmithworld

http://instagram.com/samsmithworld