Steffani: Duetti Da Camera
SCOPRI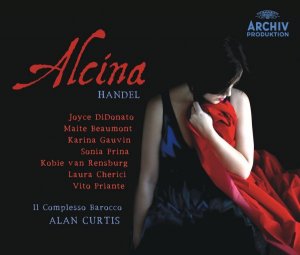 Handel: Alcina
Joyce DiDonato, Maite Beaumont, Karina Gauvin
CD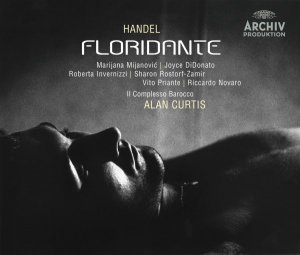 Handel: Il Floridante, HW...
Marijana Mijanovic, Vito Priante, Joyce DiDonato
CD
Handel: Il Floridante, HWV 14
SCOPRI
An early advocate of historically informed performances of 17th- and 18th-century music and a pioneer in the revival of neglected Baroque masterpieces, the American conductor, harpsichordist and scholar Alan Curtis studied with Gustav Leonhardt in Amsterdam from 1957 to 1959. After returning to the US, he earned his PhD in musicology from the University of Illinois and joined the music department of the University of California. For many years he divided his time between Berkeley and Europe, but in recent decades he has devoted his full time to performance, principally of operas ranging from Monteverdi to Mozart. At Berkeley in the 1960s his "reconstruction" of L'incoronazione di Poppea marked the first time in centuries that the work had been performed without modern re-orchestration.
Curtis made his La Scala debut conducting Handel's Ariodante in 1980, and in 1982 gave the modern premiere of Jommelli's La schiava liberata with Netherlands Opera. In 1984 he conducted Gluck's Armide in the restored Bibiena theatre in Bologna and since then has conducted the opera in two further productions, including one with his own period-instrument orchestra at the Châtelet in Paris. Also in 1984, in Innsbruck, Madeira and Lisbon, he gave the first modern performance of Handel's Rodrigo. A noted interpreter of Vivaldi, Curtis gave the modern premiere of Giustino at Palladio's Teatro Olimpico in Vicenza in 1985, with further performances throughout Europe and in Buenos Aires. Some of his many other notable operatic performances from this decade include Cimarosa's Gli Orazi ed i Curiazi (Rome, 1989) as well as Handel's Floridante (Toronto, Ottawa and Berkeley, 1990).
In 1992 Curtis founded Il Complesso Barocco, a chamber group of young vocal and instrumental soloists, which has made a speciality of performing the Italian madrigals of composers such as Marenzio, Monteverdi, Gesualdo and d'India, together with vocal and instrumental music from the later Baroque, most notably operas by Handel and Vivaldi: a new production of Radamisto to open the 2000 Halle Handel Festival, Giulio Cesare (Monte Carlo, 2002) and the first performance of Fernando, re di Castiglia (Handel's original version of Sosarme; Lisbon, St. Gallen and Spoleto, 2005). Curtis has also conducted La fida ninfa at the theatre in Verona for which Vivaldi composed it, the first modern performance of Vivaldi's Ercole sul Termodonte at the 2006 Spoleto Festival, and, the following year at Spoleto, a new production of Handel's Ariodante.
Curtis, whose award-winning discography is extensive, both as harpsichordist and conductor, made his first recording for Archiv Produktion in the 1970s. In recent years he has conducted a series of highly acclaimed Baroque opera sets for the Silver Label, including Handel's Rodelinda (2005), Floridante (2007) and Tolomeo (2008), as well as the first recording of Vivaldi's recently rediscovered and reconstructed Motezuma. In 2009, Archiv will release Alan Curtis's new complete recordings of Handel's Alcina and Ezio.