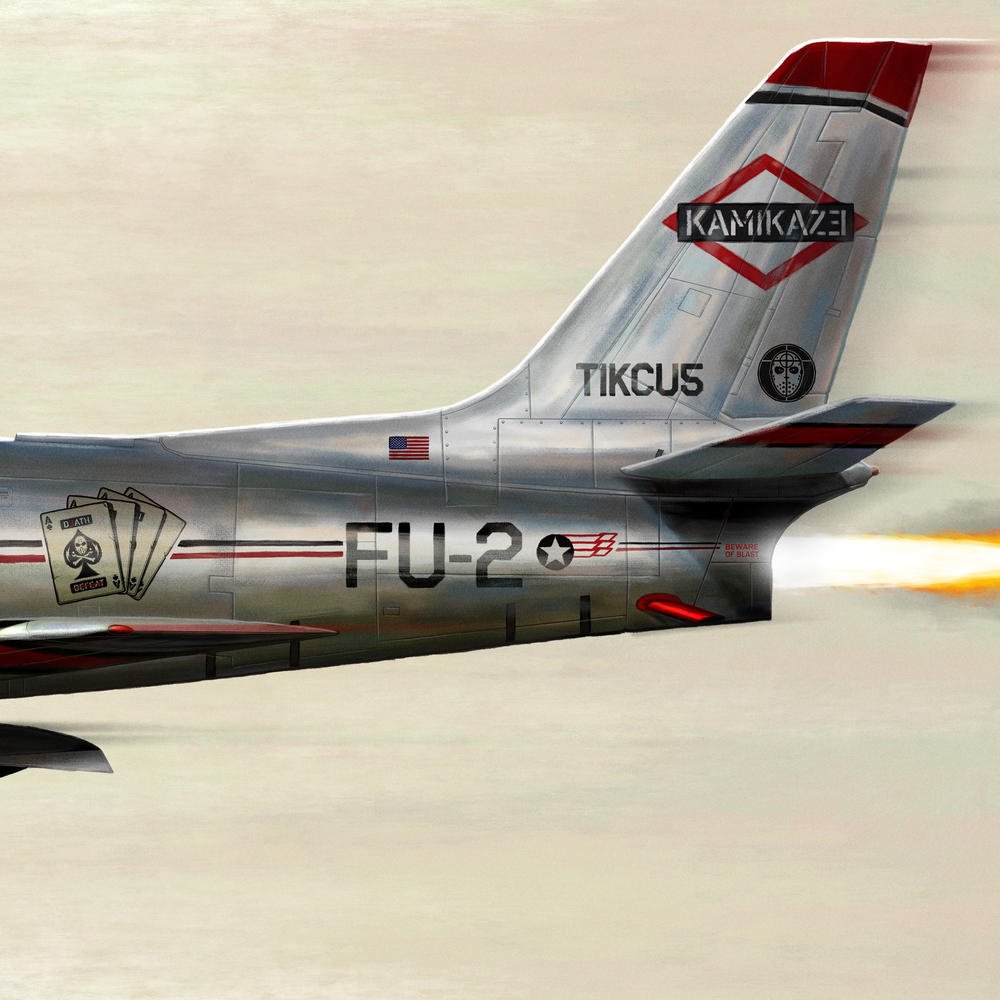 31.08.2018
EMINEM sorprende il mondo con un inatteso nuovo album dal titolo "KAMIKAZE"
Dopo il trionfale tour estivo che lo ha portato per la prima volta live in Italia, SLIM SHADY si conferma il rapper il più grande di sempre
Arriva a sorpresa il nuovo inedito album di EMINEM, il rapper di Detroit che con questa uscita si conferma il più grande MC di sempre.
"KAMIKAZE", questo il titolo del disco, segue l'uscita dell'ultimo disco di EMINEM "REVIVAL" e contiene 13 nuovi brani tra cui la traccia scritta per la colonna sonora di Venom (il nuovo film della Marvel ispirato all'antagonista di Spider Man) e i featuring con Royce 5'9″, Joyce Lucas e Jessie Reyez.

Questa la tracklist completa:
1. The Ringer
2. Greatest
3. Lucky You featuring Joyce Lucas
4. Paul – Skit
5. Normal
6. Em Calls Paul – Skit
7. Stepping Stone
8. Not Alike featuring Royce 5'9″
9. Fall
10. Kamikaze
11. Nice Guy featuring Jessie Reyez
12. Good Guy featuring Jessie Reyez
13. Venom from the Motion Picture

Eminem è considerato il più grande MC di sempre con all'attivo oltre 250 milioni di dischi venduti nel mondo e 15 Grammy Awards in bella mostra sulla libreria di casa.
A confermare il suo status nel mondo i risultati del suo ultimo tour mondiale, tour che lo ha portato per la prima volta in concerto anche in ITALIA davanti ad una folla di oltre 80 mila persone, risultato mai raggiunto da un rapper nel nostro paese.
Il rapper di Detroit, inserito da Rolling Stone USA tra i 100 migliori artisti di tutti i tempi è stato nominato da Billboard Artista del Decennio per il periodo 2000-2009 e vanta in curriculum anche un Oscar per la colonna sonora del film "8 mile".