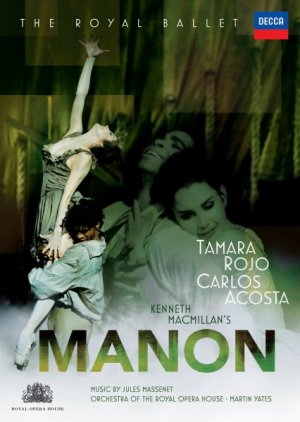 Carlos Acosta, Tamara Rojo, Orchestra of the Royal Opera House, Covent Garden
DVD Video Album NTSC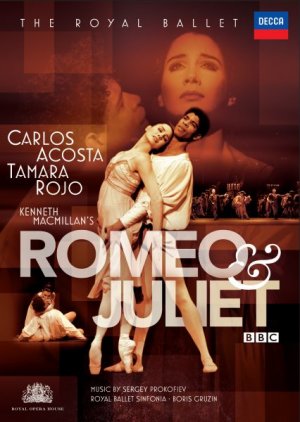 Prokofiev: Romeo & Ju...
Carlos Acosta, Tamara Rojo, The Royal Ballet
DVD Video Album NTSC
Prokofiev: Romeo & Juliet
SCOPRI

Khachaturian: Spartacus
2...
Carlos Acosta, Bolshoi Ballet, L'Orchestre Colonne
DVD Video Album NTSC
Khachaturian: Spartacus
2 DVDs
SCOPRI
Acosta was born in Havana. The son of a truck-driver he was one of 11 children and grew up in a cramped Havana apartment. He played truant from school and dreamed of being a professional footballer. His father however had other ideas and the fear of his wayward son becoming a delinquent prompted his father to send him off to ballet school aged 9. He has not looked back since. He trained at the National Ballet School of Cuba and won the Gold Medal at the Prix de Lausanne (1990).

He was a Principal with ENB, 1991-2, danced with National Ballet of Cuba, 1992-3 under Alicia Alonso, and was a Principal with Houston Ballet, 1993-8 under Ben Stevenson. He joined The Royal Ballet in 1998 and became a Principal Guest Artist in 2003. He has written and choreographed his own semi-autobiographical show, Tocororo, which broke all box offices records at Sadlers Wells in London where he has also brought his own classical show with guest artists from the Royal Ballet, to great critical and popular acclaim.

He has performed as guest principal artist with all the leading ballet companies around the world and remains in great demand. He recently won a coveted award at the 2007 Laurence Olivier Awards winning Outstanding Achievement In Dance Award for his programme of work and performances at Sadler's Wells in 2006. He has performed the principal male role in nearly every classical ballet and recently performed the role of Spartacus with the Bolshoi Ballet both in Moscow and London, one of the most physically demanding roles he has ever performed but thoroughly enjoyable.